We at Ethnq.com offers a handpicked selection of the richest and the finest authentic products from Jammu and Kashmir. Our catalog features a wide selection of single-origin organic products from over 20 districts of Jammu and Kashmir. At Ethnq, we only use the finest-quality products supplied by our recognized farmers via our Inventory Executives, who work passionately to keep our inventory updated. That's why our products taste great and do you lots of good!
Please note that few of our exclusive products are seasonal and will not be available on a particular season as we do not store them. We recommend you to subscribe our newsletter for the timely updates.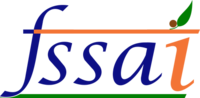 The product is freshly picked from the source so as to overcome any contamination by our team of experts.
As we are held by our moral responsibility we extract the product for quality Assurance.
As the packing plays a vital role in the shelf life of the product, we are committed for a secure packing.
As the country is going through a rough phase we apply a mandatory sanitation rule to our Inventory for safety.