Desi wadi recipe – Desi wadi recipe sun dried lentil dumplings
Instructions
Preparing The Desi Wadis
Soak the fresh chickpeas in water for 2-3 hours.
Also soak the mung dal or urad dal for 2-3 hours.
Drain the chickpeas and grind it with very little water or no water to a smooth paste.
Also grind the mung dal or urad dal with very little water or no water to a smooth paste.
In a large bowl mix together both the chickpea paste and the mung dal or urad dal paste.
Add all the spices and salt and mix well
Take a large thali or food safe plastic sheet.
Keep the thali on a mat in the sun.
Drop spoonful of the the wadi mixture on the thali or plastic.
You can shape them in small circles with the back of the spoon.
Dry them in the sun for 2-3 days till they become hard.
When one side is dried, then turn the wadis and dry the other side.
You will have to turn these wadis a couple of times to ensure even drying.
When done, store all the Desi wadis in an air tight container.
Adding The Desi wadi To Any Dish:
Rinse the vadis in water.
Then add them to any veggie or rice based dish.
Let them cook for 4-5 minutes.
The vadis will become soft when cooked.
Notes
To make the wadis in the oven:
1: grease an over proof tray with oil or you can line the tray with butter paper.
2: grease the butter paper with some oil.
3: with the help of a spoon drop the wadi mixture in to the tray and shape them.
4: keep some distance between the wadis.
5: now bake the wadis at lower oven temperatures say between 50 to 100 degrees c for 3 to 5 hours till they get totally dried up and change their color.
6: you will have to keep on checking in between.
7: the time and temperature will vary from oven to oven.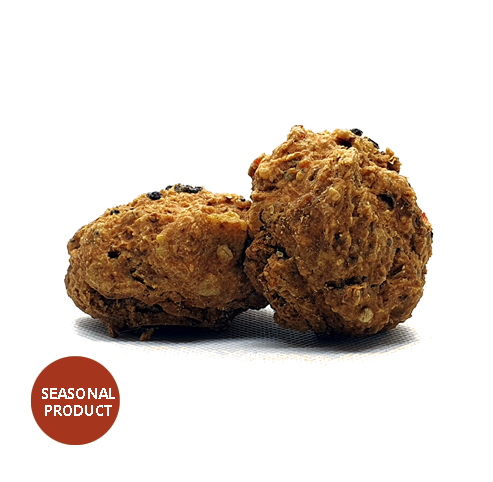 Desi Wadi Large
(BIG SIZE) SPICY
These Authentic Wadis infused with Jammu Spices are made with fresh green chickpeas/hara chana, moong dal or urad dal. Either use moong dal/skinned mung beans or urad dal/skinned black gram in a combination as required.
---